THE WAVE
March 12, 2010
The wave came crashing down,
Enjoying the freedom it newly found.
Never it thought except the shells,
It'll leave anything about.
But when it went back to bed,
Something near crept.
It turned around and saw dead bodies,
It then silently wept.
It saw bodies tangled in nets,
And a small dead girl clutching her pet.
It came in the morning and not in the noon,
It came in the morn when there was no moon.
All the people prayed,
To be alive in their homes where they stayed.
The wave crashed,
Like a man with a whip that just had been lashed.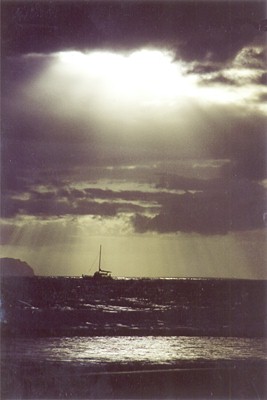 © lily H., Kekaha, HI