Mistakes
February 26, 2010
So many mistakes, over so many days. Their faces far from my mind, yet never faraway.

Maybe sleeping at night is a priviledge, that we must all seek. But in the end your mind consumes your body, and your thoughts keep you from sleep.

They're laughing, and have smiles brighter than the sun. And we laugh along and smile just to be like everyone.

But only we know who we are, and we know how we feel. And maybe if we find our own sunlight, we'll be able to smile for real.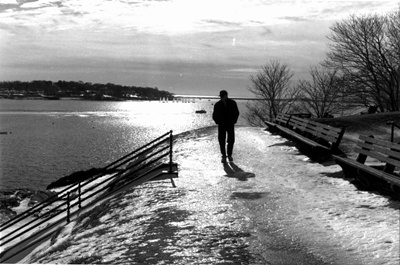 © Steve S., Marblehead, MA