Blind hearted baby girl
February 24, 2010
A blue-eyed baby girl born in the middle of the night, wrapped in her mothers arms.
Feeling safe, she stopped her crying and soon drifted into a deep sleep.
Little did this baby girl know that she'd be setting off on her new journey accompanied by just her mother
Her father was no were to be found
That little blue-eyed baby soon turned into a young lady, those pure blue eyes are now filled with questions of the ghost of her past.
She's stuck between loathing and sorrow.
Clinging to the past in fear of losing her memory of the one man who could explain everything.
That one man could give her the answers to the questions that have haunted her as long as she could remember.
Maybe he could tell her why she had such a love for solitude where as no one else did.
Maybe he could tell her why she was different then other children.
Maybe, just maybe, he could answer all of the question clouding her mind.
Until then, she'll wrap herself up in the past
But making sure to keep those blue eyes set on her path to a bright future.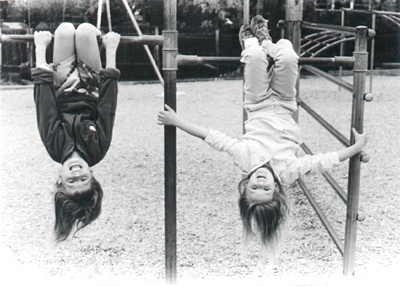 © Danielle W., Marblehead, MA