Today, (I realized why I've never been able to day) I lived
February 20, 2010
Because I left My Heart there.
"There", as in a place.
Not with a person.
No. Something bigger that a person.
Something even bigger than love itself.
I left it in the trees I used to climb.
I left it among the streets I used to walk by.
I left it by the port I used to stand by knowing tomorrow I would swim again.
I left it…at home.
And though I always thought My Heart was the one who left me…
I realized I'm the one who left.
If only I could go back.
Maybe not even to retrieve It.
Maybe just to spend time with It.
To spend time embracing my personal rapture.
To spend time thinking about things I had forgotten.
To think about why I called this place home.
If only I could go home and see my heart.
And I wouldn't even have to take it back with me.
Because I know it is happy there.
I was.
I just want to spend time with it.
I just want to be able to say…
Today, I lived.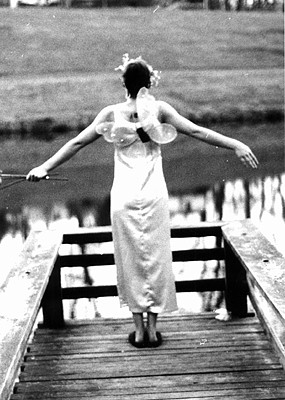 © Jennifer T., Cincinatti, OH