At Its End
February 20, 2010
Driving, full force,
Down our own roads of excistence,
Pressing on, forward,
Through the sun filled days,
And moon lit nights.
At any momment,
The breath can go.
At any momment,
The road will end.
Some cars screech to a hault,
Of their own free will.
Other ease to a stop,
As they slowly break down.
But your road I thought,
It went so much farther then mine.
But today, its much different,
That road has come to an end.
My car begs and squeals,
Wiiahing to stop,
To be thrown in reverse, full speed,
But these cars can only go one way,
So for now I sit in idle,
Knowing your road has ended.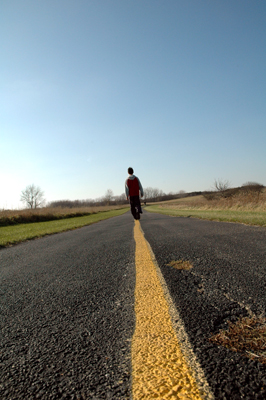 © Seita O., Palatine, IL