It's about you, it's about me
February 11, 2010
Because this is what life is about.
It's about you and it's about me,
it's about friends and it's about fate,
it's about falling in love or falling in hate.
It's about laughing like crazy,
and spinnig around until you hit the ground.
It's about late nights with your friends,
and sleeping in.
It's about making mistakes,
and creating something.
It's about ignoring the pain,
and finishing the game.
It's about making friends,
and making enemies.
It's about cute clothes and good hair days,
about ice-skating and movies.
It's about wishing on stars,
and the wishing flowers.
It's about danelions and sun,
snow and rain.
It's about dancing when you have the chance
It's about being who you want.
It's about being who YOU are.
What's the meaing of life?

Whatever you want it to be.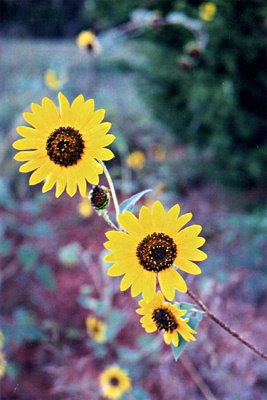 © Megan B., Luther, OK