REALITY
February 16, 2010
1

No, I will not write sentimental poetics,
Nor hail the paradis artificiel of love,
Somewhere there's greatness to be uncovered,
Teenage nonsense, theory of drama & tragedy,
None suit & none will suffice,
Words are to be worn & torn & divided,
Words are to be copulated & scattered,
The world is to be raped & destructed,
The world is to be pissed on & trampled,
Beauty is a blow to the face of the beautiful,
Beauty is sick,
Beauty is filth,
Beauty is this needle pressed against me,
This naked body strewn upon the mattress,
This smell of cheap deodorant and someone's vomit,
The dusty cigarette butts on the floor,
Beauty is an empty bottle of beer, two days old,
A dirty windowpane,
Beauty is Reality, and Reality is ***,
The streets unwinding towards a sunset
With brown-dark snowed bums begging to God,
Junkies in a basement dying & shooting holes in their arms,
Whores of Manhattan bearing wings of angelic depravation,
No suns, no colored rainbows,
Just a hand rummaging through the empty pockets
Looking desperately for money, dimes or half-smoked cigarettes,
Alone,
Going through trashcans,
Splintering into a thousand shattered pieces of glass,
Beauty is an animal,
Beauty has no soul,
Beauty is to be tamed,
Beauty, wild, will kill you,
Will rip your guts out and leave you half-dead on the sidewalk
With her lipstick lips imprinted on your forehead:
In order to see Beauty first you must be willing to die.

2

They all come to write from their secret diaries,
They all sketch in their notebooks with special pens,
Replacing O's for little red-loving hearts,
Quoting from movies they've seen and light novels they've read,
Using four different types of colors in one single word,
Highlighting, underlining, drawing on the sides of the page,
They all come from their highschools in a rave,
They all come from their suburban lives in utter shreds,
First drink their milk and then take their pens,
Someone doesn't love them, they love him instead,
This one loves me, but I can't see through her,
I feel so lonely; oh my God I could just die right now,
Give me my razor blades I swear I'll cut my veins out!
Life is hard, life is rough and they all cry with their noses,
Life is ***, I know, but life is life, so get over it!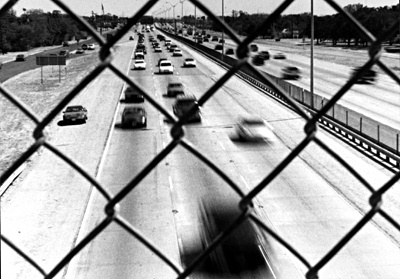 © Matt Bullock, Highland Village, TX