My Last Breath
February 16, 2010
Hold me.
A simple desire, expressed in words
that tumble and fall from
chapped, discolored lips.
Are you scared?
Your concern is nice,
yet I do not answer.
You pull me into your embrace.
Thump, pause, thump, pause, thump.
Your heart is beating out its healthy
beat on the drum of muscle and vessels.
I can your heart's rhythm.
The rhythm of mine is weak and erratic.
My heart is absentminded, forgetting its job,
while yours is steady and smart.
My hospital room is an island in the sea of grey.
You made it that way
with colorful pictures you drew and posters
you bought and silk flowers from
your mother's store on Main Street.
It's a beautiful day outside, Melissa.
You are trying to keep my mind
from the darkness of my thoughts.
You are like the sunshine to my cloudy day.
And this sickness is a very cloudy day, but you
have banished some of the clouds.
I love you.
Suddenly I feel
as if I have only one breath.
I use it to say those words I
have always wanted to say.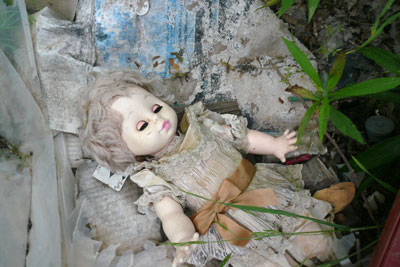 © Ashley J., McDonough, GA