Darkness
February 5, 2010
As darkness creeps,
Your heart beats and leaps.

The danger of not knowing,
If someone is following.

The snap of a twig, a cry to the moon.
The moment seems to last never ending to soon.

As darkness creeps,
You feel your dreams shatter,
To be left on the ground, never to matter.

Just as darkness creeps closer, arrives a glint of light brightens the way.
To show you the path to a better day.

The path made of gold,
The darkness is so cold.
Stepping on the path new dreams take hold.

The darkness is gone and new hopes begin,
The warmth of the joy, the lift of your chin.

The light is weak,
But, just enough bright.
To give you the hope to leave the darkness of the night.

As darkness creeps,
You don't care,
There's always a light, just waiting there.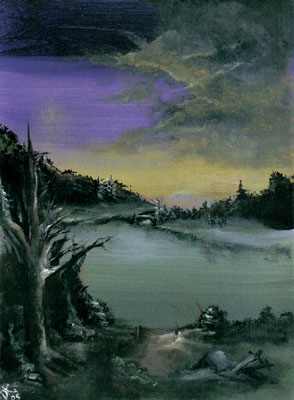 © David K., Birkenhead, UK