Dad: A Letter of Gratitude
February 3, 2010
Inspired by Ezra Pound's The River Merchant's Wife: A Letter

While I was still in a stroller
Hugging Dancing Bear
You came with a wide smile,
And paired with my mother.
The two of you exchanged vows at the alter.
We moved out of the City,
And my brother was born.

When I was five
You wanted to teach me the fifty States and capitals.
Every night before bed you would help me learn three more,
And soon I memorized them all.
We were both happy and proud.
I wanted to learn because it was with you.

At eight you helped me learn to play the piano.
It was not a pleasure for me,
But still, you were so kind
And I wanted to please you.

At ten I did my first thousand-piece jigsaw puzzle with you.
"Separate the edges from the non edges," you taught me.
Sitting at the table;
Delighted by your company.
Christmas music in the background
It is one of the highlights of the holiday season,
It will always be.

Right before my thirteenth birthday
You drove me to a track.
"You have a beautiful stride and real potential as a runner."
At first I thought no, it is too hard.
With your encouragement
I saw my potential and
I fell in love with the feeling of running.

If I am nervous or unhappy
You always find a way to make me laugh
Your humor comforts me and I laugh until I forget everything.
You are a gift in my life
And you always will be.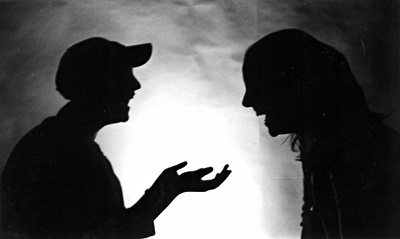 © Jeff A., Marblehead, MA