Hidden Key to my Heart
January 12, 2010
Why can't you just tell me?
What is on your mind?
Why can't I just tell you?
What is on my mind?
Why does life have to be
And unsolvable puzzle
New pieces always appearing
Under the table
On the floor
Why can't the gaps in my heart just be filled
Without the fight
Without always keeping one eye open
Why can't I accept
That you will never love me the way I love you
That I will never be on your mind
Both when you are awake and when you are asleep
Why is it so hard for me to see?
That I am opening the door
When you still hold the key?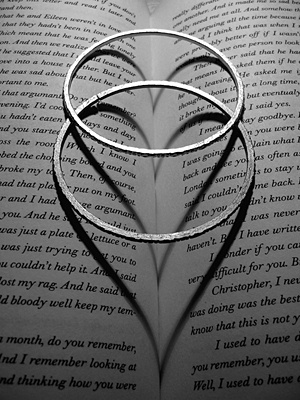 © Julia K., Old Tappan, NJ