What Does a Mafia Boss Eat for Breakfast?
MAG
January 21, 2010
As I skip breakfast,
Like I always do
I wonder to myself,
What does a mafia boss eat for breakfast?
A huge plate of cannoli?
Or maybe some cold spaghetti left over
From the "family" meeting last night.

Or is bossman on a diet?

Wife's orders.
No more fats. No butter.
Just a nice steaming bowl of oatmeal.
Or perhaps it's dinner for breakfast.
A nice plate of chicken parmesan
And some angel hair pasta.
He'll rest his gun on the table
As he sips his red wine.

But what do I know about
What a mafia boss eats for breakfast?
I grew up with green eggs and ham
From Egg Harbor every Sunday
And Oberweis chocolate milk.
I wouldn't know what someone from
The Sopranos would eat for breakfast
Because I grew up watching Barney
And the Teletubbies
Who sang with me every morning.
I grew up in a nice suburban
Primarily white town.
What do I know about what the mafia
Would and wouldn't eat for breakfast?

So please don't lecture me about how
Important
The first meal of the day is.
I've heard it a thousand times. I know.
I know.
But I don't have time to cook up any
Homemade pizza and garlic bread
And I'm certainly not hungry for it.
Besides, my mom would never allow
A gun at the table.
So shoot me.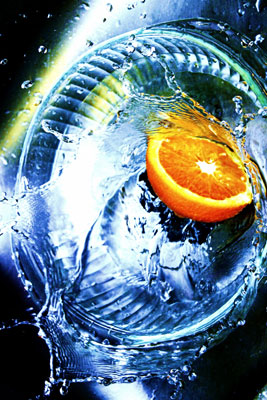 © Bianca A., Damascus, MD