A love thats real
January 15, 2010
He is your world. He is the one you would live and die for. You love the color
of his skin, his eyes, his hair, everything about him makes your heart take a dangerous leap.
You love the way he tells you he loves you. He says he'll marry you someday.

You remember the feeling of his warm embrace, the way his smell put you on a temporary high, and you couldn't move, love numbed your body. And you didn't even mind, your not a drug addict but you need that high to let you survive. He's your personal addiction and even though you know its not healthy to be so heavily addicted to someone you just cant stop.

You couldn't get enough of the way he said all the right things to you, the way he looked at you or just smiled. It made everything else in the world fade away.
The way every single night was disappointing, because your life with him was better then every dream in this world, and the way your mother would give you concerned looks because when you came home from seeing him, you'd have the biggest smile on your face and you'd just fade away into your bedroom and think about the events.

You think about everything he's ever said too you, even the little stupid things, jokes and teasing.
All the promises and the interlaced fingers, the soft and gentle kisses and the way the wind brushing against your skin felt amazing.
You remember the feeling you got deep inside when he said "I love you" you remember being intoxicated by his very presence and nothing else could compare.
You think about how you needed to touch him, how one step seemed like 1000 miles away and if you couldn't hold him, or have him hold you…you'd feel like your empty arms stung…cold and empty.

And most importantly…you know your truly in heart lurching, amazing, breathtaking, fantasy worthy, deeply love with this boy…he was the grim reaper of your heart and even though he doesn't realize it…Anything he can say could make or break you.
You realize this boy is not just any other boy, but your whole world now, and that you hope to wake up beside him in the mornings of adulthood. And you hope that you'll be sitting on a front porch swing with a little mixture of you and him. Smiling and remembering that you have eternity together.
Yes…Welcome to my world…this is what I had and what I want…I don't know if it'll ever come true but for now it'll always be my dream..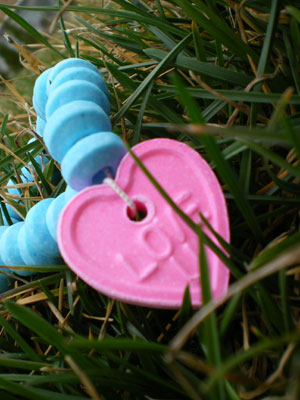 © Jennae P., Kennewick, WA