Pain? or Relief?
January 17, 2010
Everytime she closes
Those piercing blue eyes
The Horrifying shadow
Of the Shade
Creeps unbearably slow
Into her knowingly thoughts

In a split second
The Shade has her,
She can't scream,
She can't see.
She wishes to be dead
But the Shade has no mercy.

The Shade slaps her
Beats her 'till she wishes
Wishes for it all to end
Suddenly everything clears.
The Shade gave mercy?
She is all alone
On the floor, gasping for air.

A man appears.
He has beautiful, unusual eyes.
They are purple. How odd!
He comes closer and closer
She is too weak to retreat.
He sees the fear in her eyes,
He scoops her up in his arms.

He rocks her to sleep.
Later, her eyes snap open.
Her eyes dart around the room.
He chuckles, and reaches for her.
He steadies her and picks her up.
He tells her she is safe.
That He loves her,
Will not let anything
Happen to her.
She believes him,
Because she has had too much
In her life,
Can no longer bear it.
She feels she must be able
To trust at least one soul
In this pain-filled world.
She decides to let him rock her.
She gives all her thoughts
To the air.
Lets all her losses
Become a thing of the past.
She finally forgives
Everyone that did her wrong.
Once her mind is clear,
And peaceful,
She falls into a long-needed
Un-disturbed sleep,
In his caring arms.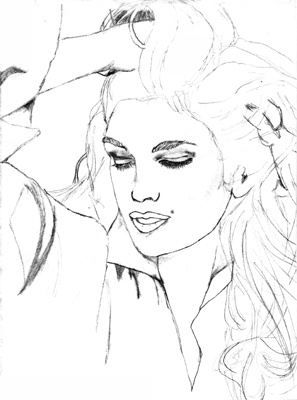 © Victor V., Strathmore, CA