Nothing Could Ever Hurt Me More
January 11, 2010
Nothing could ever hurt me more than to see you hurt
Nothing and I mean it
Believe me baby

To see you in pain
To see you crying
To see you shaking of fear
Nothing is mightier than
the pain waves that overpower me
You strike my heart
Believe me baby

When you're not in my arms
When you're not looking into my eyes.
When you're heart is bleeding
You scare me the most
Believe me baby

You not smiling is my worst nightmare.
Your face was made to smile throughout your life, from the very beginning.
It shatters my heart
Knowing you're not okay.
I would anything I could to help you
With this very hand
I love you.
Believe me baby, I really do.
Nothing would ever hurt me more than to know that you don't love me.
Believe me baby, our lips were born to lock.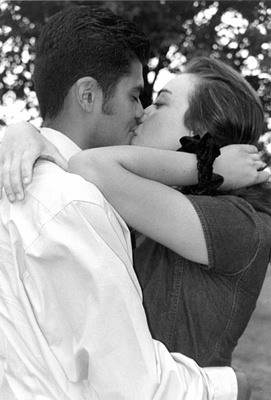 © Yaniris M., Boston, MA