They Call IT
December 20, 2009
IT roams.
IT stalks loved ones held so dearly.
IT stretches out IT's long, cold fingers,
And grasps the throat.
Cutting off all means of communication.
IT haunts his dream, the ones still left standing.
Creating sentences to mumbles as he watches.
IT watches.
As family members pass by with their smiles, will soon wilt to frowns.
IT laughs at the deed that will be done, sooner or later the time will come.

IT waits, for that perfect time, to ruin the moment.
IT prepares, IT strikes.
The moment goes silent, all because of IT.
The deed is done, but IT stays to watch.
Oh IT watches, with that blood red eye.
IT stares, so he doesn't try to talk.
But he cries, sobs come out, for being mute.
For being impared, for being distraught.
IT laughs for the misery he is in, for the misery the family is in.

You watch,
Wait for some reaction.
No words.
No life.
Is he still there?
The world gives up on him.
Says he is too far gone.
Because IT kills.
KILLS the heart.
KILLS the Love.
KILLS the mind.
But, I know, IT does not kill his memories,
He knows.
Yes, I know that he knows.
But the world doesn't.
The only reason keeping the world from knowing such knowledge is...
IT.
And they call IT,
STROKE.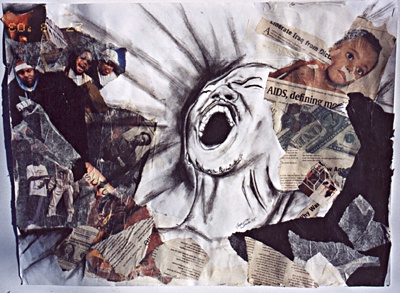 © Lashieta F., Kannapolis, NC