Anatomy of Abuse
December 20, 2009
This hand,
That writes with this pencil,
Has gone through a lot,
More than you think you know.
This hand is connected to an arm,
Which is connected to a neck and head.
This head has a face, a face with eyes.
These eyes have seen abuse, have witnessed abuse, and have tried to stop it.
This face has lips also.
Lips who have said hurtful things, which have said remarks to be abused, who have said sorry, but it doesn't cut it.
This face also has ears, that heard my own crying, and heard a woman crying from the same cause, the cause I won't forget.
This face is connected to a neck,
A neck that has invisible scars,
Scars I probably shouldn't have mentioned.
Maybe I went to far.
This neck is connected to arms.
Arms that have fists.
Fist marks, marks that hurt.
These arms are weak, they didn't fight back.
Because they did not think it best.
These arms are connected to hands.
These hands to wonderful things.
They write, draw, and feel.
AS of now they write, they are writing,
They are writing this anatomy poem.
Because they have to.
These hands.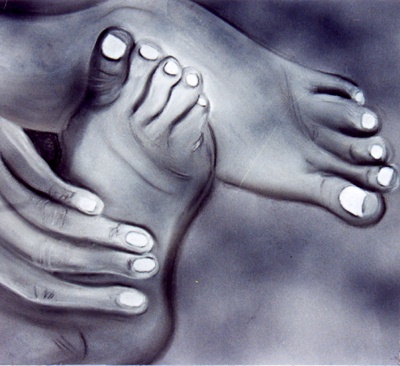 © Narissa S., Mt. Pleasant, NC