The Dress I'll Never Wear
December 30, 2009
Beautiful gowns
of silk and sequins
hang elegantly
in the shop's
fine windows.
I see one
my size, my color-
But it's not
meant for me.
I go inside anyway,
take the dress down
run my fingers
along it's hems
I stand there-
hating Sadie Hawkins
because I know
I'll never go to
that dance.
And yet I can see
myself dancing,
twirling about
in this dress
with someone special.
I take one last look
at the dress- then
hang it back up
right next to my dreams.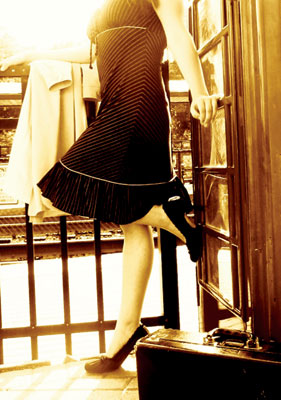 © Martha V., Morton Grove, IL