Pining in a forest
December 28, 2009
The wind blew us in the same direction as the clouds.
It was a beautiful day but all I could do was
wish for the summer when
my skin would be a shade darker,
and my feet bare
palms facing up
catching the rays of the sun
to save in my pockets or
enclose in my ribs so
that beams would stream
from the tips of my fingers
effortlessly,
stems of flowers would replace the lashes of my eyes
and you would glance over and think me
naturally magnificent.

Unfortunately the month of December had me
grasped firmly in its midst.

So while the conductor and I made our way up
to the snow covered mountains of New Mexico
I heard marvel whisper all around
but instead could think only of how
the cold burned the flesh of my hands
raw.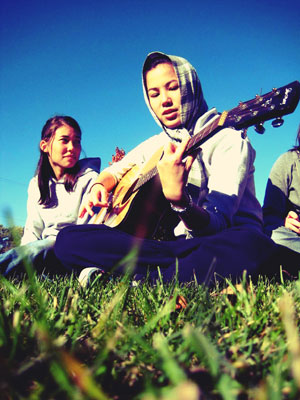 © Seita O.