The Solo
December 14, 2009
My hearts pounding to the beat of the music.
Sweaty palms make contact with an equally sweaty forehead.
My voice trembles during the chorus.
It trembles, weak from effort.
Counting down the seconds until the solo.
Counting down the seconds until my big break.
I draw in one last ragged breath preparing myself for what lies ahead.
My voice soars,
I sing with every fiber of my being.
I sing with every bit of breath I have in my feeble body.
I sing until my lungs give out ending the last note of a perfect solo.
The crowd roars, jumping to their feet, whistling, and clapping.
The smile on my face widens and brightens.
All that hard work,
All of those headaches,
Were worth it for this one moment of pure bliss.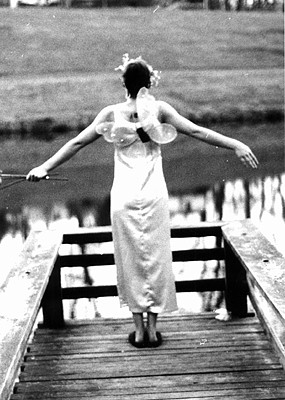 © Jennifer T., Cincinatti, OH