Maybe.
December 14, 2009
What happened to the Love I felt?
Why did it disappear?
You're still here, comforting me;
Whispering "I love you" in my ear.
Telling people that you're so lucky you have me...
that I'm the only one for you.

For once the game has stayed the same,
the players haven't changed.
Yet my drive to play on
has gone away, somewhere lost deep in me.
Why can't I say "I love you"...
without feeling regret?

It's not fair, I know your my perfect match.
You're the one I want to run to
the one I want to hold.
But something's changed...
it's not the same.

I'm still here for you.
You think everything's just fine.
I can't tell you the truth,
for fear tears will slip out
from under your lashes.
For fear of regret...
of breaking another heart.

So I must stick it out,
for better or for worse.
Maybe on day I'll let you
in on my little secret.
Maybe one day I'll take off the mask.
But not now...
For now, I love you.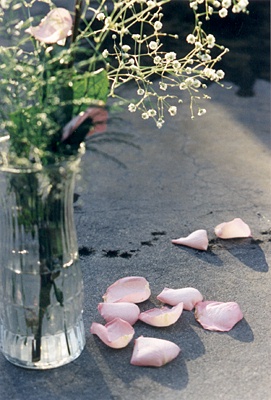 © Kathleen S., Maumee, OH