SomeTimes
December 11, 2009
Some times i sit in a crowded room and i feel nothing.
I am standing alone, every voice that speaks is drowned away like a leaf in the wind.
Every word that is sent is not taken in.
The teachers voice is just a mist, barely noticeable, barely a need for care.
The words on the board are like smeared coal.
I look out the window to see the beautiful bursting blue colors.
The ocean filled sky reflecting off the white snow that caps the moutains.
Oh! how i wish i could be out there riding down the white waves of iced water.
Flowing and being one with the wind.
Instead i am stuck in an empty classroom full of lifeless manicans.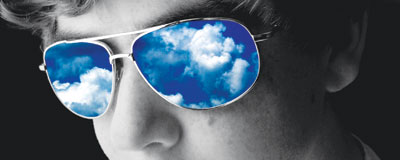 © Joseph B., Mesquite, TX