Learning Experience
November 23, 2009
It's my first day of marching band
Iknow a few people
They tell me to do this and that
It is really confusing.

Its been a month now
I've made lots of new friends
We marched in our first parade
It was so exciteing.

Today was the last day
We don't want it to stop
We want to stay with
The friends we've made.

It's the week before school starts
My new friends are having a party
I'm eating dinner on hod of the truck
My freind got in and started to drive.

It all went so fast
It didn't hurt much
Everyone was so worried
While I was silently laughing.

I arrive at the hospital
My friends come to see me
They were all so worried
I tell them not to cry.

I answer "I'm fine"
When everyone asks
No one believes me
But still I try.

What I have learned
Is that a true friend
Will be there
No matter what.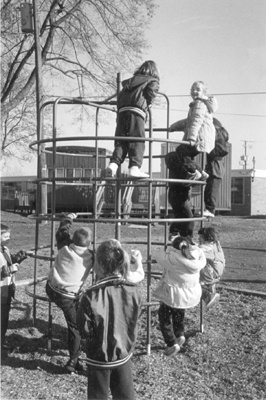 © Danielle H., Jonestown, PA