Lips Like Butterflies
November 27, 2009
Lips like butterflies,
Dancing together in the sunlight.

The wind of time
Will tear us apart
Like two ships at sea
Facing different horizons.

We say forever,
But we don't mean it.

I feel you through your thin white shirt,
Alive and breathing,
And I know our hearts are too wild.

Wild like horses.

But I will always hold these moments
Like jewels
In my lap.
I will touch them with soft wrinkled hands one day,
And remember.
Remember how you felt through your thin white shirt.

How I was never more scared,
And never more alive.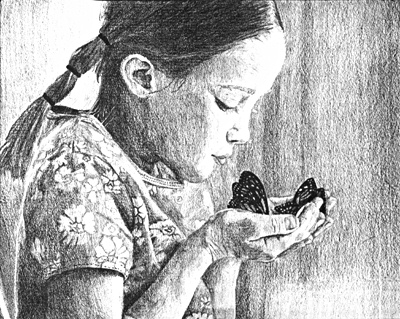 © Alina L., Holland Patent, NY