Fountain of Nostalgia (A Somewhat Dickens Parody)
November 27, 2009
It was the best of things for the unwavering,
Yet the worst of things for the lazy,
It was the spur for the resolute,
It was the lowly drawback for the languid,
It was the concept of "finishing strong" to the staunch,
It was the concept of "just finishing" to the languorous,
It was the highlight of school,
It was the drag on vacation,
It was the enlightenment of the spirit,
It was the burden of the body,
It was the mindset of determination,
It was the mindset of relinquishment,
It was the season of jubilee after school,
It was the term of boredom during school—
Namely, it was winter track,
And it was the best of times, for I was one of the strong!

And then…it evolved…

It became the epoch of solace to the populace,
It became an era of regret to the child,
It became an event cheerfully participated in by the majority,
It became an episode of grudging surveillance from the sidelines, to the child,
And although it became a source of relief for the parents,
It had become, merely, the foundation of aggravation to the child.
Furthermore, it was a blessing to some,
But in the eyes of the child, that poor and miserable child,
It was the coming, and arrival for that matter, of Lucifer.
As it had evolved from "winter" track,
The new experience was dubbed "spring" track,
And this time around, I was not one of the proud…
This time around, in this worst of times, this time around,
Sadly, yet surely, I was the child.
For behold! Although the event had developed,
The child had failed to cope with the requirements set to him by his superiors,
And thus, as a form of castigation, he was being restrained.
No, truth be told…I was being restrained.
For I am the child.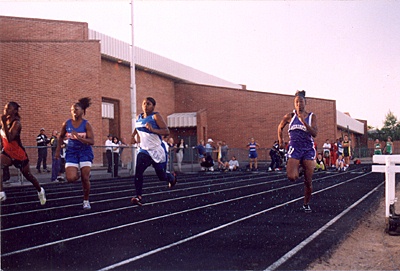 © David I., Phoenix, AZ