Cover-up
November 19, 2009
I put on water-proof mascara to hide my tears,
I smother on eyeliner to add on years.
I dab on eye-shadow to hide the smears,
I put on cover-up to hide my fears.

I add some brow-liner to seem fearless,
I put on lipstick to hide my internal mess.
I add some lip-liner to look my best,
I put on foundation to hide the truth that I refuse to confess.

I add some blush to make myself feel prettier,
I try some concealer to hide the fact that I am bitter.
I add some liquid liner to make myself giddier,
I put on tight clothes to make me feel fitter.

I put on cover-up as if I were magically going to be something of a wonder,
But my life has only been regret and blunder.
And all these years covering myself up forced me under,
And to be lost and torn asunder.

And the most radiant beauty is that kind that comes from within,
And through all the turmoil and sin,
I have turned around and turned away from how things have previously been,
At points in my life I have wondered if I was able to find myself and when?

With all this make-up I feel weighted down,
I get rid of the make up because it's too easy to drown.
I refuse to hide so I shed the fate of nothing my future was previously bound,
And yet, now there is some hopefulness and peace in this world my heart has found.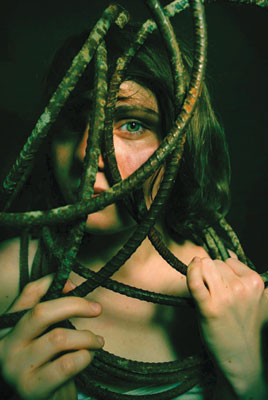 © Narongsukchai T., Sachse, TX