Second Time Around
December 5, 2009
He's way too popular.
You had your chance.
Still he could've hinted in advance.
He's changed, you're still the same he's too popular now.
But every time he passes me I still wonder how.
Was it the girls or the guys?
Was it all the rumors and all the lies?
I had my chance but I never took it,
What happened to us we were a perfect fit.
I don't understand what had went wrong
When he started to ignore me it got too long,
I tried to talk to him to get his attention,
But everything changed as if I was in another dimension.
I cried at night, for two weeks straight,
I was done with this I wouldn't wait.
I went to school, a different person.
New hair, new clothes, different personality.
A whole new individuality.
Lots of friends, I surrounded myself with
But underneath it was all a myth.
What happened to him he seems kind of down
His friends ignored him he was never around.
I hated what he did to me but he was still my friend
I changed my clothes and stopped this trend.
I went up to him and asked what's wrong,
He said he's been living a lie all along.
'Like what?' I asked he didn't respond.
Then took my hand and walked to the pond.
'What happened to us?' He asked
I held in my laugh. 'What happened to us?' I repeated
He seemed defeated. 'You happened to us' I finally said.
He laughed then nodded, and shook his head.
'I'm sorry' he said I took and forgave.
Washed it away like a sudden wave.
'You shouldn't' he said 'but I'll be selfish one last time and take it.'
'I love you' he said
'I love you too'
'After what I did to you that shouldn't be true but you never lied to me and you were always there for me'
I had to agree. But I had a secret of my own
I had felt so alone.
I changed everything about me just to forget you and it worked out.
But there was a point I knew nothing about.
We tried to be something that we were not.
Something we both had forgot.
Just be yourself that simple saying
There's no need for the lies that we we're displaying.
'How about we just start over?'
I nodded and smiled
'I'd like that'. I said
He kissed me, then instead of words.
We lie in the grass and watched the birds.
He's different now the way he used to be,
Our love now…is guaranteed.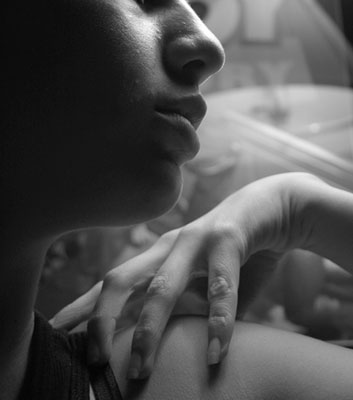 © Rebecca B., Santa Clara, CA