Trials
November 18, 2009
I try to ignore you and look away, but my ears still can't help but hearing what you say:
You plead for me to not go away, but give me one good reason why I should stay.
I feel the want to turn and smack you, but I know your vain words are true,
I try and try to tell you that we are through, but you're too stubborn to even move.
I turn and look you in the eyes, and because of my normal pride you act surprised,
But yet you still don't realize, I am to sick and tired your familiar, deceiving lies.
I hear your words echoing in my head, and they seem to weigh it down like lead,
I feel numb as though I was dead, and your words you speak I have learned to dread.
Because I know that you are right, but because of my pride I chose to fight,
And at times like these I notice how the sun seems so bright, and I wish for darkness instead of light.
I look at you and I can only smile, I am over my temporary denials,
Cause through all our fights and trials, you are the love of my life not my rival.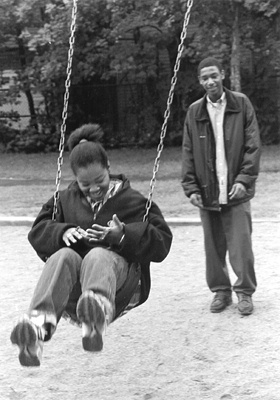 © Yaniris M., Boston, MA