Infatuations With a Rock Star
November 17, 2009
I found myself in the plain of your human cry
Of deaf-and-dumb intercourse accusatory
Recalling blessed antique music allegory
When we danced gracelessly till night couldn't tell You from I

Your bright eyes, they have no need to blush
I wish them for myself, those eyes that love as though burst
Is it not for me, the mid-song hush?
Or eyelids that mouth I am the first?

Spectators lithe yet feebly knotted, loveless lovers
He whose wet dreams the gods appease
Implying with snakeskin ease
That mediocre unions are strangers to Indian summer

The truth is, I've come to resent you, my lovely man
The indiscriminate lyrical caress of a mahatma adrift
Spotlight on you, black pupils on me; the stethoscopist's conflict
An unrequited heart thread, and an unheard 'Bang'.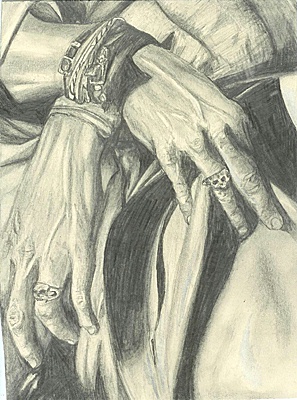 © Angela K., Kansasville, WI