No One, Nobody
November 16, 2009
Sometimes I wish people could see me,
The way I see myself.
I wish they knew me.
I just wish they could see
That I am everything
They think I am not.
I have fought so hard
To get where I am,
And with every step,
The same people struck me down.
I am still climbing,
Still searching,
Still seeking out
The person within me,
The person I know I am.
Am I invisible,
To those around me?
How can they not see
How hard I've been working
How driven I am
Can't they tell
I've changed
I've become
Someone in this world
In this place.
And yet in my home
I am no one
A nobody
An unimportant figure
That takes up space.
Immature,
Unreligious,
Untrustworthy,
Ungrateful,
All words hurled at me,
Knives thrown my way,
Each one cutting as deep
As the one thrown before.
Words echoing over and over
Inside my head
Making my heart ache
My identity break,
My strength fade
Yet I hold my head high,
Hold back the tears
That threaten to fall
I clear my mind of those thoughts,
Pull out every single knife one by one
Plaster a false smile on my face
And walk out the door.
I know who I am
Who I was
And who I want to—
No, who I will be
And the thoughts of others mean nothing.
Every knife plunged into my core
Is nothing but a reminder
A reminder of who I am
And what others think of me.
Alone,
I face this world alone,
No love in my heart,
No pride in my soul.
My family will never understand me,
My friends dare to try and change me,
No love by my side,
All that exists is hurt
And that is my strife
My motivation to prove everyone wrong
I am someone
At least, inside of me I am.
Out here I am one of many.
A no one, nobody
But I know one day,
My name will be there,
And my family and friends
Enemies and ex lovers
Will know that all this time
I was somebody.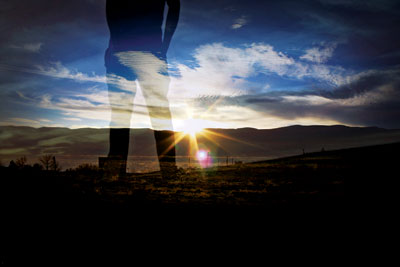 © Ezekiel R.