Out of the Carapace
November 16, 2009
I am stuck
in a beautiful place.
So red and ornate,
and the blue lining the walls
reminds me of your eyes.
Here, I am trapped.
The pulsing of the walls
is the lovliest sound
my lover does make.
Incarcerated
Inside my darling's love,
I'm slowly gaining hope,
And that which has scarred me
is holding me down...
And I want out.

So I tear through the red
And rip out the blue.
I dismantled the lock,
and tore down the walls.
I pulled on the gates,
bone white in his light,
and severed the shell
of my lover's life.

For out I am,
as is his love
which spilled for me.
Drenched and cold,
I made way for home;
But I made a mistake
and turned around.

His corpse on the floor,
and his life pooled around;
His chest torn right through,
ribs pulled up, and out;
His heart torn apart
from the inside out.


I'm sorry my love
I had to get out.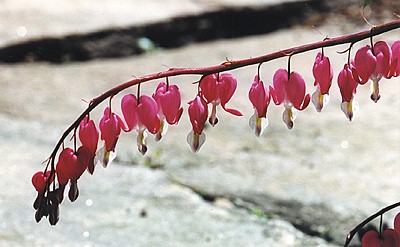 © April P., Newark, DE