Save Darfur
December 4, 2009
I watch as my blood is spilled across my land.
The blood of my children, my mothers, my fathers
my grandmothers and my grandfathers.
penury, lament, anguish, these are what my children are born into.
It is all they know.
300,000 innocents dead within a two year period, and more still dying.
You fold your hands and watch with the mentality
that if you don't do something, someone else will. You point fingers, and refuse to take absolutely no accountability for your part in this genocide happening to my people.
Genocide.
Yes, that's what George Bush called it.
Definition: The deliberate and systematic extermination of a national, racial, political, or cultural group.
In other words, a repetition of the holocaust.
My people are crippled, physically, mentally, and emotionally.
They crawl on all fours like toddlers, in need of assistance.
Today, a grown man cries after witnessing his pregnant wife brutally murdered.
Yesterday, 14 your old A'idah was viciously raped and then shot.
Tomorrow, little 4 year old A'waan will die of malnourishment.
The retrogression of my people causes me to weep.
Some say rain is tears from our heavenly father.
I know he has cried buckets of tears for his children so why doesn't he pour it down here and end
the famine in my land?
The land is barren and bears no fruit.
Children, the most precious gifts from God are treated like a waste.
The cries of my people have lasted far too long, but no one is listening.
No one is heeding to their outcries.
They are perishing and deteriorating into nothingness.
Soon there will be no one to save, and by then it will be too late because we have been exterminated.
Save Darfur and end this ongoing genocide!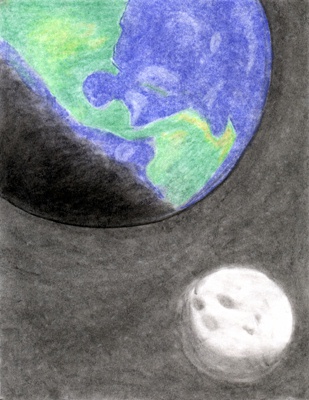 © Bianca C., Phoenix, AZ