The Wind
November 6, 2009
Wild is the Wind today. It blows in all directions. The trees move to its beat and sway to its rhythm. The clouds float with speed, like a moving leaf on a river bed. It tousles

the fur of the squirrel and fox. It hammers itself against glass windows. It shrieks and whispers, begging the world to hear its call. The Wind is angry. Time and time again,

the Wind tried to get attention, tried to stand in the spotlight, but lost its shining moment to the Rain and the Sun. Deep within, the Wind has built up the emotions and

stood strong, for it does not like to look weak. Then there comes the day when the Winds emotions begin to bubble up, like lava in a volcano, and then spits them out with a

mighty force. That day is today.



Wild is the Wind today. Lonely is the Wind today. Angry is the Wind today. Desperate is the Wind today. It will calm down. It will realize that the world has heard its voice,

and all the creatures and beings tremble at its feet. Satisfied, the Wind settles down to a low breeze. The Sun comes out to play, and the Rain begins to dance again. The

world is at peace now. All of natures' forces are in their place, belonging again.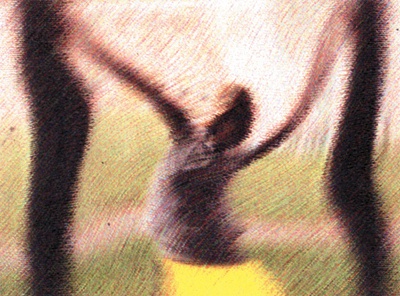 © Stacy B., Pembroke, MA