2 Souls
October 27, 2009
Daughter- Why would God, at the peak of our love


Send you off to heaven above?

Mother- My little flower, though we may be up there

Never forget how much we both cared.

Daughter- I know that you care, but sometimes I don't look back,


Cause so far, everyone wants to jump me and attack,


They hurt me, depress me, they make me cry,


And there are days when I think I should just die.

Father- You mustn't because even though our bodies are gone,


please understand that our souls still live on.

Daughter- What? Live on? I don't know what you mean.

Father- Hun, everything is not what it seems.

Mother- There will be 2, one boy and one girl,

Who will stick with you and show you the world.

Father- Those 2 people will stay your friends,

And good or bad, they'll stand by you till the end.

Daughter- But how? How will I know where they are?

Mother- Trust me darling, they are not very far.

Father- The only proof that we are there…

Mother- Is only if the 2 friends say that they care.

Father- Honey always know that you will never be alone,

Because the 2 friends' true bond will be shown.

Mother- And our souls will be there where they stand.

Loving, hugging, and holding your hand.

Father- I'm afraid we must go.

Daughter- Oh no! I will miss you!

Mother- I'm sorry honey. We will miss you too.

Daughter- There is so much more I want to say.

Father- It would be best if you save it for another day.

Daughter- Where can I see you again?

Mother- In your dreams or if your friends are near.

Father- We will always be here, don't ever show fear.

Daughter- I won't anymore. Thank you! I love you!

Mother and Father- You're welcome sweetheart, and we love you




too.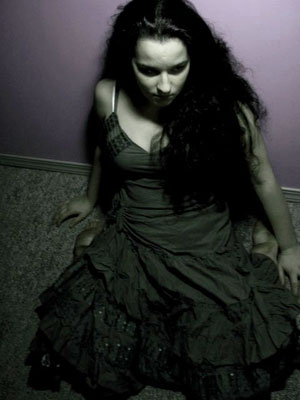 © Brianna D., Everson, WA