If You Wish It
October 24, 2009
Close your eyes and get lost.
Become what you will,
And will what you want.
Have adventures instead of conservation,
And have possibilities rather than empty promises.
Realize that if you think it, it will happen,
And if you wish it, it shall be granted.
If you want to fly,
You will soar.
If you want love,
You will experience passion.
If you want laughter,
Then you will get hilarity.
If you want happiness,
You will experience pure elation.
And if you want naught but the chance to be who you are,
You will get nothing more than a million opportunities to do so.
Your talents are special.
Your thoughts matter.
Beauty is to the core.
The sense of security runs hot through you
Like the blood in your veins.
Nothing matters to you more than the place you are in.
Nothing can go wrong.
Until you open your eyes,
And face what we all wish away in our subconscious utopias,
REALITY.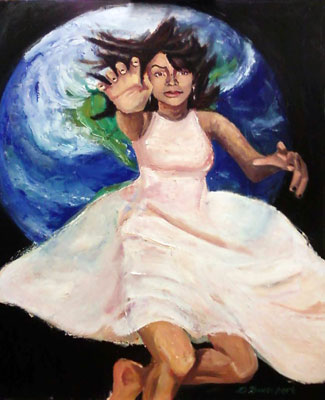 © Dominique D., Ozone Park, NY