The Way To Live
MAG
October 19, 2009
All my sanity I would give,
If I could choose one way to live,
That would be in the surreal,
Where I eat bottle caps in my cereal:
A place where the sky is not blue,
And telephones answer you,
A place where I could laugh and dance and sing,
And watch pink elephants grow wings.
Oh, would it be so bad
To have Franz Kafka as a dad?
To live in a nation
Where rational thought is against the law,
And beauty is found in every flaw?
Where up is down,
And down is sideways,
Where the sun rises at 3 a.m.
Always –
A place where you use turtles as car keys,
And Republicans believe in Anarchy,
A place where you never ask the question, "Why?"
And if you keep your feet on the ground,
You know how to fly –
A place where you never say sorry,
For finding God in a portrait,
Of Salvador Dali –
Why can I not live there?

This earthly world is so unfair,
A place filled with black and gray,
A place where I cannot stay,
Where reality makes me gag and choke,
And I only glimpse my dreams
Through handfuls of smoke.
Oh, I would shatter this ground and burn this sky,
I would fill this grave in which I lie,
If I could spend just one day,
Living in a surrealistic way –

Climb the hill and hop the fence
To a place where nothing makes sense.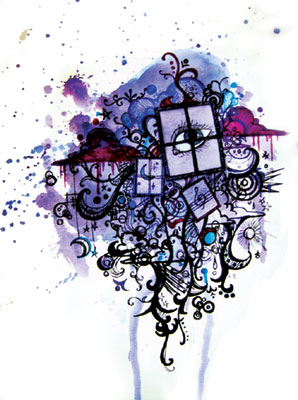 © Savannah R., Stoneville, TX