One Step At A Time
October 12, 2009
What is it that makes life so unpleasant?
Is it the bad situations?
Or just the things we make out to be worse than they really are?
All of the "FML's" and the "I want to kill myself's" are way to frequent
Where are all of the "I love my life's" and the "I am so happy to be alive's"?
Some people are way to dramatic of how they feel
They do not realize how lucky they really are
A broken nail for example is not as big of an FML as say breaking your skull open
Or dead hair isn't as bad as a dead relative
And having no place to go on a Friday night isn't as bad as having no place at all
Or split ends aren't as bad as split families
And outgrown clothes isn't as bad as out growing your last pair of shoes
Crying over a lost boyfriend is never as bad as crying over never having love at all
And having a test and not getting a high score can never be as bad as testing for an illness and not getting the answer you wanted
What we take for granted in our lives is unrealistic
We need to think differently
Instead of an F My Life it should be Fine Maybe Later or just a simple "It will be ok, I will survive"
The broken nails, the dead hair, the outgrown clothes, the lost boyfriends, and the bad test scores are the FML's people wished they could have
So do not take for granted the small problems in your life
Think of them as opportunities to learn a new way
A new way of thinking of problems and accepting that there will be troubles but you can and you will over come them
And maybe when we realize our problems aren't as bad as we made them to be, we can start helping people
The people who have no shoes, no love, split families, no homes, the sick, the injured, and the people who have suffered losses.
And if our thoughts change, maybe even just one a day, we could change the world
Just one happy thought and "It will be ok" at a time.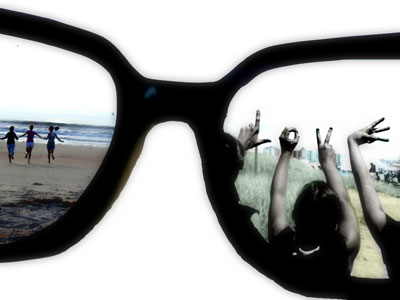 © Christina G., Bedford, NH