My Jericho
October 17, 2009
Anger, hurt, and frustration boils over me as I pass these streets and all I see is my Jericho,
crumbling to the ground.
My walls which were once strong now hang on fringes.
Talent sinking, futures dwindling, faith abating, love diminishing,
Hope lost within all the disarray.
Seventeen year old Malcolm, high school drop-out, is now selling dope, another statistic.
Fifteen year old Naleejah, turning tricks for some change, yet another statistic.
Sixteen year old Asia, 5 months pregnant, another statistic
Thirty-seven year old Jamal, charged with homicide, sentenced to 23 years in prison, has a wife and a 2 year old son and is leaving them behind, yet another statistic;
They say black is strength but all that has gone out the window with this generation.
We lack in all the makings of a hero.
We speak a different language.
A language of hate and violence
Leaving no room for love.

Adolf Hitler, Joseph Kony, Willie Lynch
All a waste of life, and all they were good for was breathing up all the good air.
Hate is a weapon on its own, add motive to it and what you end up with is a massacre.
Never again we say, but over and over again has history repeated itself.
No more Adolf Hitler, but now we have a Joseph Kony.
Then we'll say, no more Joseph Kony, but will we keep to it or will we fall again.

My Jericho, When will your walls be rebuilt?
Who will rebuild your walls?
Is it these hands?
These hands that has seen to many downfalls, strikes, shames, and disappointments?
Perhaps new hands.
Hands of innocence, filled with love, compassion, sympathy.
But where can these be found.
I have hope and faith in the generation after us.
That they will rebuild what all the previous generations before them has undeniably destroyed.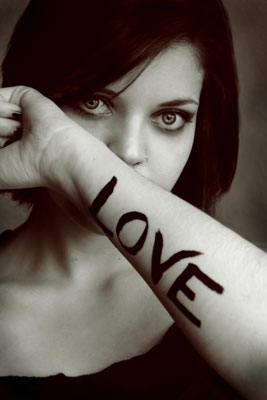 © Michelle B., Blairsville, GA