Frontier Solider
October 17, 2009
Frontier Solider

World war III, IV,V have all taken place in your house,
Yet you persevere.
You make peace between all six of your kids when they are on the
verge of killing each other.
Your house hold, it seems is in shambles, but your the
glue that keeps them together.

Through all the adversaries, you fight on.
Your the first everyone turns to when they run into trouble.
You always know what to say.
In your eyes they are the most beautiful children in the world,
even though one lies, one drinks, smokes and fornicates, one is a fraudster,
and the rest pick fights in the streets shaming your name.
You ask yourself, "Where did I go wrong?"
Your love is so deep and unconditional, it hurts.
Your that doting mother that is also loved very much but it hardly shows.

Your the first one sent to the Frontier lines for battle.
Your the Frontier Solider.
Your always so strong and vigorous.
That's why I can't understand, why you.
Why has this sickness befallen you, and I cant understand why
its winning this battle.
Although your body is weak, your heart is still as strong as ever.
Truly truly nothing can bring you down.
There is still that doting look in your eyes at the mention of any of
your stray away children.
You hope and pray that one day, they will change and be the type of children
God wants them to be.

You've tried to steer them right, but they go left.
But you still have faith in God.
They break your heart a thousand times over each time they act negligently.
But your love is stronger than any storm.

But this Storm, this storm is threatening to shatter your family even more.
This storm called Hurricane C.
C for cancer.
Even when the winds blow with so much force and the rain is beating down on your
head, you still put a smile on your face.
This battle your facing head on even though you know that soon you'll be meeting with
St. Peter.
But without you, what will happen to them.
Your the rock that they stand on.
Maybe if they don't have their frontier solider anymore,
they'll be forced to be brave and go into battle.
Battle those inner demons and make mama proud.
Yes, maybe now they can become independent.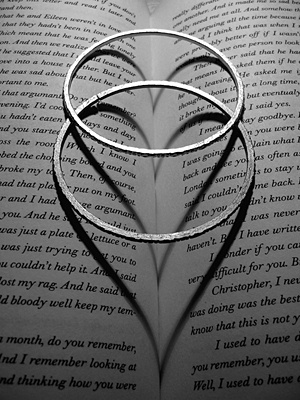 © Julia K., Old Tappan, NJ