Biology Lesson
MAG
October 9, 2009
I am a ventriloquist to you:
Lick my saw-toothed edges
So I may blur into the soft focus
Of the image behind.
Piled dirty petri dishes, transparent
As the word "experiment''
My head is like a sieve
In that it sounds like the flow of a mouthful
Of grain, and has gaps through which
I absorb ideas.

Weed bubbles murky, yet assumes
The gentle ripple of stained glass
Green as sunlight in an artificial block of water;
That one is clear, but the tall cylinder
Contains a liquor faintly blue
As a washed-out September dawn.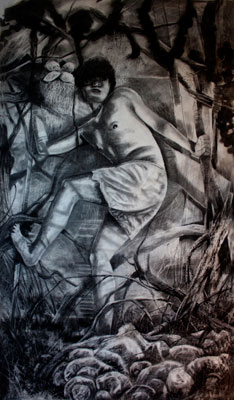 © Morel D., Miami, FL