A New Beginning.
September 29, 2009
In the begining...
Wars filled the lands...
The birds stop singing..
And the grass turned into sand.

In the begining,
We all hated...
Were all sining..
And never appreciated...

Murders,villians, theives and more..
Ran as fast as they were able to...
Destroying all from shore to shore.
Those that cared, were only a few.

One of theses days, the violence got old.
No one was respected...
No one did as they were told.
Our souls were corrupted...

But we didn't stop,
We knew what was wrong.
Our last chance ended with a drip drop..
And our world was long gone..

Fear strikes my tummy,
I dont want this to happen.
None of that was funny,
And it all happened so sudden.

This is why I don't want to waist away.
This is why I don't want the drama back.
I want to live another happy day.
And with drama, I cant do that.

I dont want to loose all i've ever gotten.
I dont want to be alone,
Have everything i loved be forgotten.
I want to be happy and safe at home.

So please understand, this is my fresh start.
I know its different,
there once was a time when we were never apart.
And thats how our lives were spent.

Drama in control, no way out.
No time to smile, no time at all.
No normal lives, all we did was shout.
It was the same time we began to fall.

But after we were split in two.
We became stronger.
We both know what we SHOULD do..
And for sad time, we dont have much longer.

We need to embrace our life, and not worry.
To stop crying.. whining, amd sighing..
To stop saying sorry...
To stop being scared and to start flying.

We've been held back far to long.
The rain has finished.
The birds have began their happy song...
And our chances were replenished..

We have a chance to now start over.
We can fix it all now...
Like a lucky four leaf clover...
We're lucky, and we refuse to ask how.

Im not screwing up with the same mistakes.
Im thinking things through.
Im gonna survive no matter what it takes..
Even if i have to live without you.

Forgive me for the rude awakening.
I know this will be hard.
But its a chance worth taking.
So lets fold and hand in our cards.

Now we have a fresh new hand,
A new relief in out lives here.
And although some things we cant stand.
I choose to live with no fear.

If this is a mistake then, let it be one.
But if its the right thing, then why press our luck?
I dont wanna be stupid or dumb.
I dont like getting stuck.

This is our chance to smile some more.
To live with love,
And not be sore.
Because in my life, I want to make atleast one choice, I'll be proud of..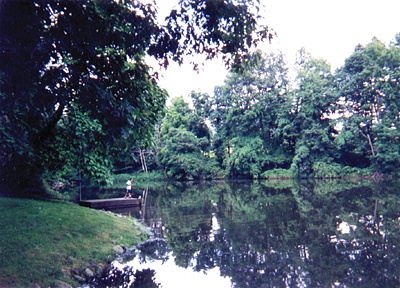 © Amber C., Fair Oaks, VA