Stress/
September 29, 2009
Boom, Boom, Boom..
My heart sings..
"Doom, Doom, Doom.."
My ears ring...
I'm so afraid.
What do I do..?
To fix the mistakes I've made?

Sweat drips down my brow.
My legs shake.STOP IT!!
My brain whispers, How?
I fall into a quiet fit..
I dont know, just please...
I can't do this...
The air comes then goes,
Giving my lungs a painful tease...

I can't move, I can't breathe..
I'm falling apart.
Please, don't leave...
It hurts- This pain in my heart.
I can't do this alone...
Acid tears rain harder down my cheeks...
Still alone, I head home..
Like I've been doing for weeks...

My voice and body scream to you..
You walk away...
You don't know, besides what could you do?
I'm so scared to tell you, I mean what do I say?
I'm going nuts? Help me... Please?
I don't have the heart to ruin your day..
Especially when you live with such ease.

I'm crying so hard, still all alone.
You can't see my shattered soul.
I'm slowly converting into a cold cement stone...
Never again will I be whole.
I'm scared to let anyone in...
But I need some help, from someone...
I'm scared I'll be hurt again...
So I guess once more stress and life have won.
But, I'm still all alone...
Trying to fix every single mistake...
While hiding my tears, my shame, my painful sobbing moans...
I'm still unsure of how much I can take...

It hurts, but what other option do I got??
No one can help me,
I know this without a second thought..
I'm meant to suffer, don't you see?
I'm made to take it all and hoist it high..
If it stops my mom from being worried or afraid...
It shouldn't matter if I lie...
So I guess that is the choice I have made...
I am alone with all the issues...
So no one knows the stress the shame...
Now Ive made it my mom can save the kleenex, not use those thousands of tissues...
it'll be okay, I can handle the pain..
All alone, like I was made to...
With the stress the pain the tears...
I mean what else can I do..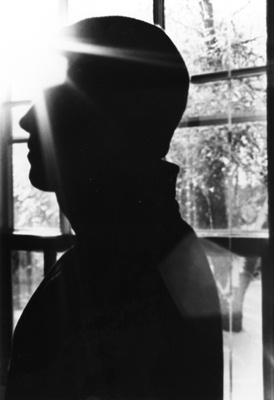 © Megan M., Rives Jct., MI