Until God Lays Me Down to Sleep
September 29, 2009
As the blood rushes through me,
I feel his gentle touch.
Just to know he is there,
Is enough.
His lips against mine,
Cold but soft.
His arms wrapped around me,
Warm and strong .
I feel a connection,
Something that is keeping us together.
Which I find to be,
Is love.
I fear that he will leave me,
So I beg him to stay.
And he says, "I'm not going anywhere boo,
I will stay with you forever.
I promise.
Until God himself lays me down to sleep."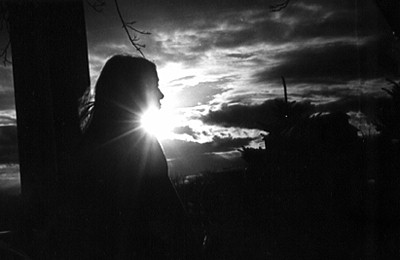 © Elizabeth G., Marblehead, MA