The Bookworm
October 7, 2009
Ask any Goth, prep, freak, skater, or ho.
I'm the girl with her eyes glued to the works of Edgar Allen Poe.
I often go by the name of "that nerd over there"
Try to take a novel from my hands, if you dare.
And just like any human needs food and water,
I'd die of starvation without Harry Potter.
I consider Atticus Finch one of my best friends.
To find a good short story, I'll go to any ends.
The written word has a magic charm.
Any book in my hands is an extension of my arm.
I'll read anything. From Vampire Academy to A Christmas Carol
Fantasy, adventure, love, or peril
"Classic Literature" is my middle name
And all poetry is fair game.
I've got the virus-the reading germ.
And if there's one thing I'm proud of, it's being a bookworm.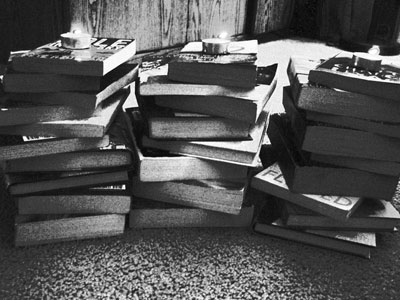 © Alexis R., Clarkdale, AZ