Ode To My Love
September 25, 2009
A glint of silver,
Polished and crisp.
Without this instrument,
Where would we be?
Formed with absolute perfection
To fit inside my hand,
I know how great it is to be
A true American.
Lands of Asia have chopsticks,
Ethiopians use dirty hands,
Medieval Times were lacking,
But I feel there's nothing better
Than my four-pronged beauty
See how the light
Reflects off of his body?
The lovely way his head is bent
To aid me in my work?
His mutated brother only shames him,
Very much big-headed.
And could he call those points upon his ends?
Little triangles at best.
My instrument, he is ready before me,
Gleaming and brilliant
In his very element
And my eyes are growing wider
At the lavish settings before me
Mind spinning with delight
At warm and thick aromas
And I brandish my weapon high,
Push deep into thick turkey
Sweet Thanksgiving dreams
Realized by my fork.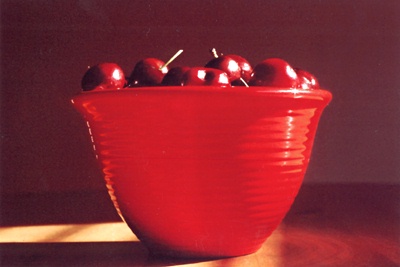 © Devon P., Mill Valley, CA