Real: Adj. Genuine in existence.
September 16, 2009
You are paper-thin scars, hidden by flesh.
You are the fusion of yellows pinks and greens melting into the faded tears of the ever-crying ocean.
You are the stoke to the fire, the kindling sparked and fierce.
You are the salt in an open wound.
You are June Lilies full bloom.
Pretty face, what a pity.
You are neon lights of the city.
Pale pink satin bows, tippy toes, tutu twirls.
Delicate, lush, bite down hard on the pearls.
You are the charred note, kissed and sealed.
You are what you can't see, only feel.
You are the piece of the puzzle that fits.
You are the chills down my spine.
You are the vintage bride, collecting dust.
You are the classic ring laced with rust.
You are the blow to the brain.
You are soothing and sane.
You are the breathe of the breeze.
You are the rush within me.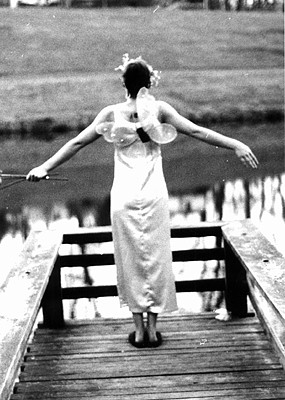 © Jessica T., Cincinatti, OH