Unwelcome Epiphany
September 16, 2009
I stepped into the cool tank
Step after cautious step
slowly immerged in the nerve biting symbol.
My mother, my dear sister, and a local man.
I followed the line. I heard the cheers.
He asked, I said yes.
She dropped me in hope, submerged in the light of the world,
the answerm the spirit of love.
The sensation filled me in a flash, a new life, a cleansing,
The most immesnse oppurtunity to fully experience life,
and anything beyond. A blur of clarity.
I ascended in shock. It was at that moment I knew.


I was acting.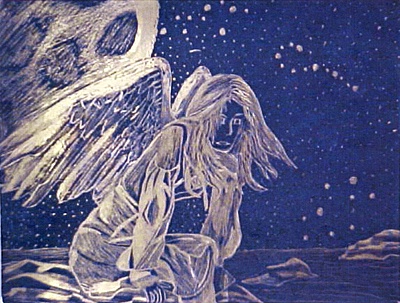 © Kaylen C., St. Clair, MI