No Glory in My Morning
MAG
September 15, 2009
Sleep won't come.
I am left with my thoughts
which simmer
until the sky lightens in the east.
I am left with my brain
which rolls and tumbles and frolics in my skull
uncaring that it denies me rest.
Sleep is all around me.
The crickets and I are the only ones untouched by Mab's white fingertips.
My head continues to pound out a beat, long after
the other drummers have dozed off.
Soon, the sky will turn black-blue-gray-pink
in my window. Everyone will wake up refreshed, so delighted to find that they yet live to see another day. I will be bitter, because
sleep never came to me.
The ship sailed
into the starry night
but I was not on board.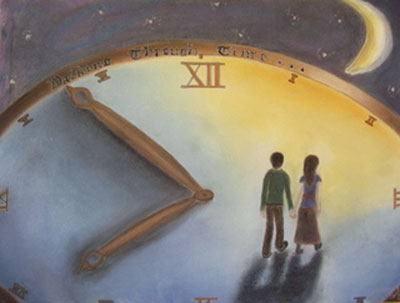 © Carollynn G., Hawthorne, NY