The Tree
September 6, 2009
I walk down a dirt path surrounded by trees.
It's a forest I'm in…
Cold and wet.
My hair in my face the rain and wind slapping me.
I walked down the un-familiar path not knowing what awaits me.
I heard a voice.
A sweet voice.
I pulled my jacket tighter around and kept walking.
The path ended.
I kept walking.
10 minutes passed.
15, 30 half an hour.
I move the bush in front of me.
I see a tree.
The Tree.
And under it a guy stood there.
"I've been waiting for you." He said
It was the voice.
The sweet voice.
He held out his hand.
So I took it.
And I discovered my real paradise.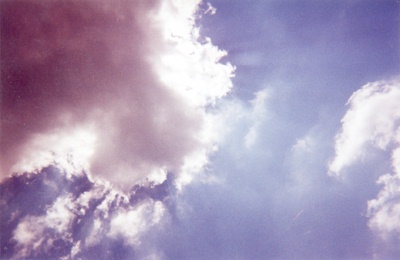 © Kena A., Huntsville, AL