In the Eyes of Poseidon
MAG
June 29, 2009
Somewhere there's a violet sky
with jewels encrusted in the dark,
allowing enough light to kiss the crests
of the thousand waves teasing the shore.
Footprints sink into the cool sand
as we run down by the water,
racing the swell gathering at our ankles.
Our only company being each other,
though we're watched by the moon –
silver contrasting its quiet backdrop –
beaming upon us. We stop to watch the sea
and fall to the sand scattered below.
In each other's embrace, we laugh like children
and kiss like lovers,
and the moon grows jealous.
The tide washes away the sand beneath us,
and we go with it, into the depths of that watery world.
Now the moon has no reason for jealousy –
the same can't be said for the sea.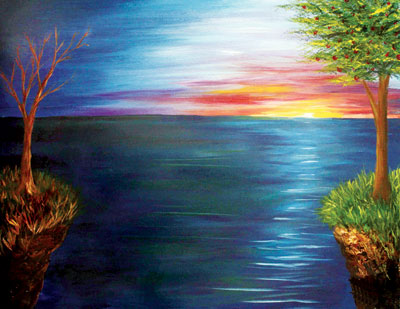 © Ariel G., Moses Lake, WA